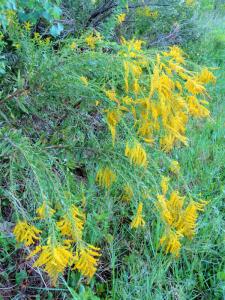 December 2014

Starting in October I was viewing many images of fall color from all over the country but I was not witnessing it firsthand. Here on the Mississippi Gulf Coast we didn't start seeing any fall color coast wide until the middle of November. And yet we had three freezes during autumn, one of them being a hard freeze. The brightest foliage color was just emerging right before that hard freeze and then the best colors turned a dull brown. I guess you could say that fall fell.

It feels like the season has fallen in more ways than one. One of my news releases stated that I was wearing two hats. Well, the truth is that I wear many hats. I am a daughter, sister, cousin, friend, girlfriend, sister-in-law, aunt, wife, daughter-in-law, great aunt, photographer and most importantly a child of God.

When I tried to write a new bio for my website, I was thinking about how many work hats I have worn in my 29+ years on earth. My work hats have been that of a waitress, salesperson (retail, advertising, mobile homes and more), Dental Assistant, Dental Hygienist, Youth Group Director, Realtor, Custodian and Photographer. That's a lot of hats to wear considering many of those hats were and are worn at the same time. Whew! Just thinking about wearing all those hats can make you feel like you are in the Autumn Season of life.

Just like the turning leaves fall off the trees, one of my work hats fell off during this season. I made the decision this fall to put my real estate license on an inactive status. That will leave me more time, money and energy to spend on my photography. My artwork is no longer just a hobby. It is my new career. I know it will take time and relentless effort to become successful (financially) but I am willing to put in that effort because it is the one career path for me that is very emotionally and spiritually rewarding.

Fall is a whisper away anytime from the official beginning of autumn at the end of September to the middle of January. Even when the calendar says it is winter, fall peeks in from time to time with warm sunny days. Until the middle of January. And then it's winter.

Fall fell. Changes took place. Life goes on.

What's next? Winter!

Stay tuned to read about our Mississippi Gulf Coast Winter in my next blog.
Until then, stay warm, well and full of wonder at everything God has for us to experience in nature.